Well friends it has been quite some time since I have last posted.  
My First Solo Art Show "Space Between" was a great success!   Thank you to all who attended and purchased pieces.  It was amazing to see so many gathered in celebration of all of this hardwork.  It's like nothing I've ever experienced.  
After "Space Between" in November of 2022, I took some time off through the holidays.  I then started on a new commission which took me till the end of Feb 2023 to complete.  It turned out fantastic and the clients were ecstatic! 
Thalassa was a set of (4) 36x36 canvas creating one long (12 feet total) scene.  

After that, I started experimenting with new materials including concrete and metal leaf.  I started small, and sold a number of these pieces through the Art Machine Gallery located in the Silos at Sawyer Yards in Houston, Texas as well as at the 1st Saturday Art Market located in the Heights in Houston, TX.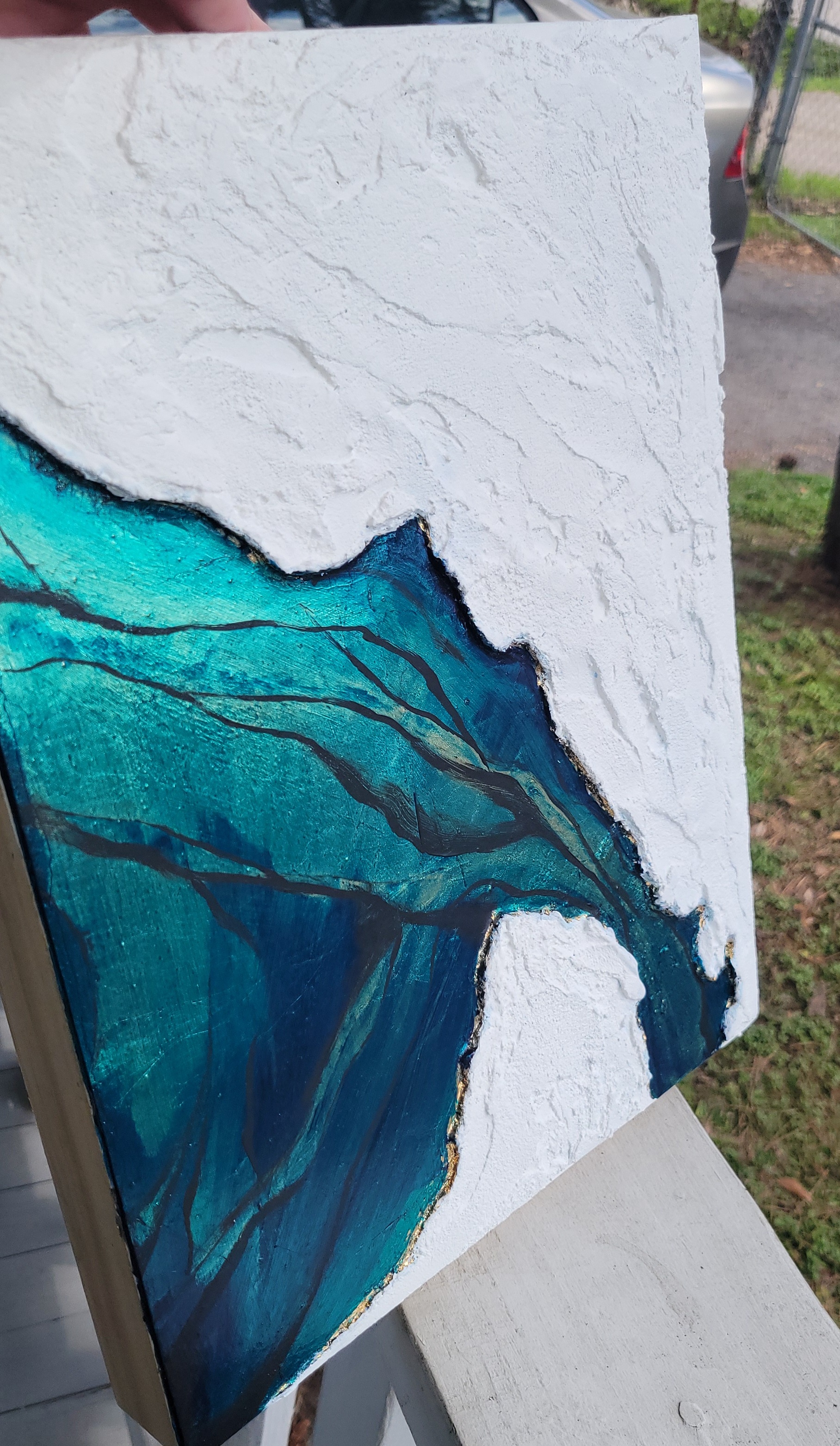 The texture is concrete and the green inlays are metal leaf which I then paint on top of.  Such a cool technique which I am developing on and will eventually work on larger pieces.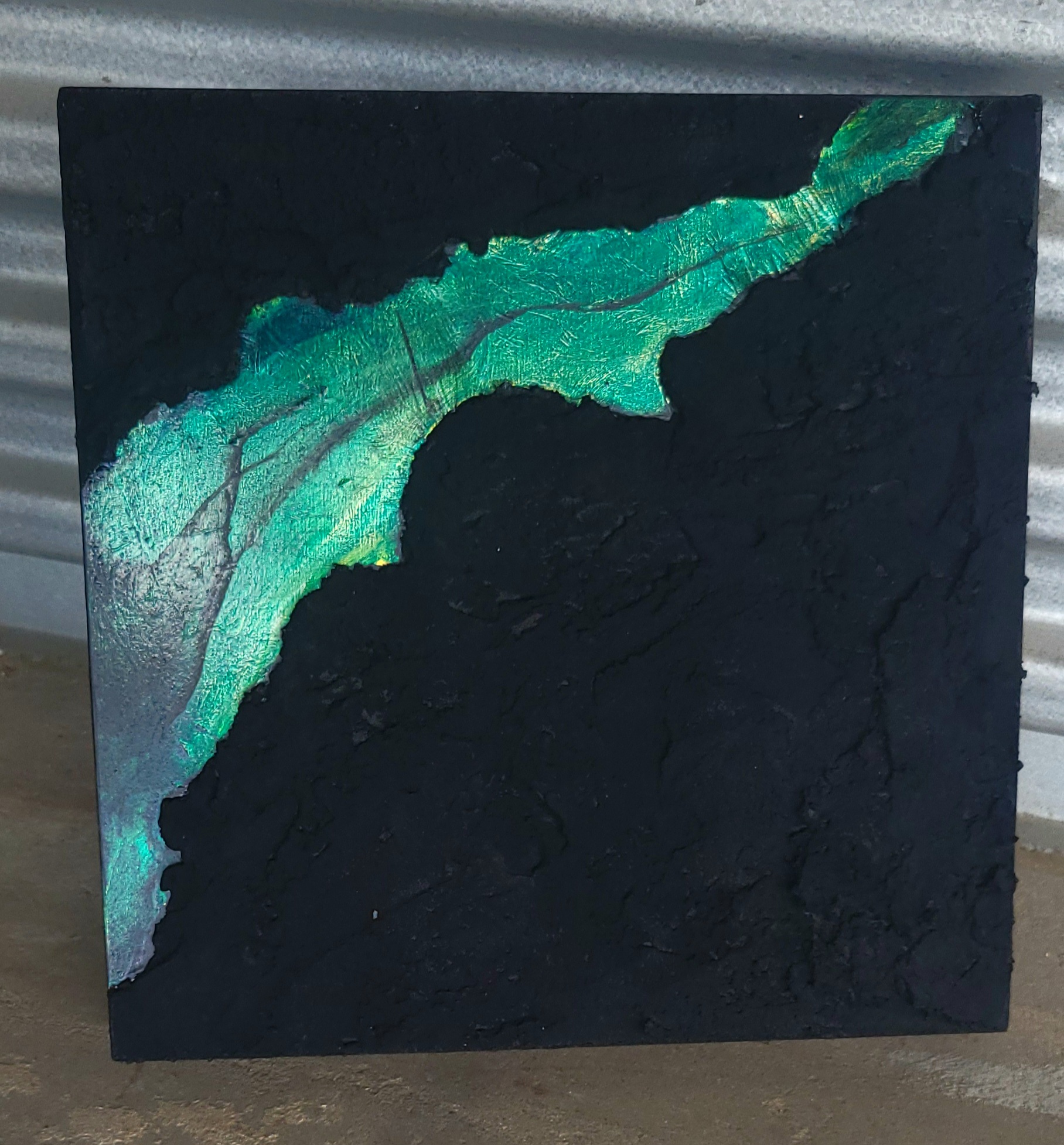 I also did some of these pieces in black.  I found a paint which is called the blackest black from a developer in the UK.  It is a zero light reflective paint that gives a depth to the concrete, it looks unreal! 
I also submitted two pieces to be hung in the newly finished "Art House" Sawyer Yard Apartments.  This apartment building is a sort of living gallery which is a curated by Sawyer Yards.  I have two pieces hung in Sky Lounge which are available for purchase.  
I also submitted for a art show in Round Rock Texas as a part of the "Plastic" exhibition which is taking place now through the end of June.  My piece Neptunian #2 was accepted and currently on display.  For any locals (Austin area) I will be in Round Rock this Saturday (June 24th) 10am to 3pm.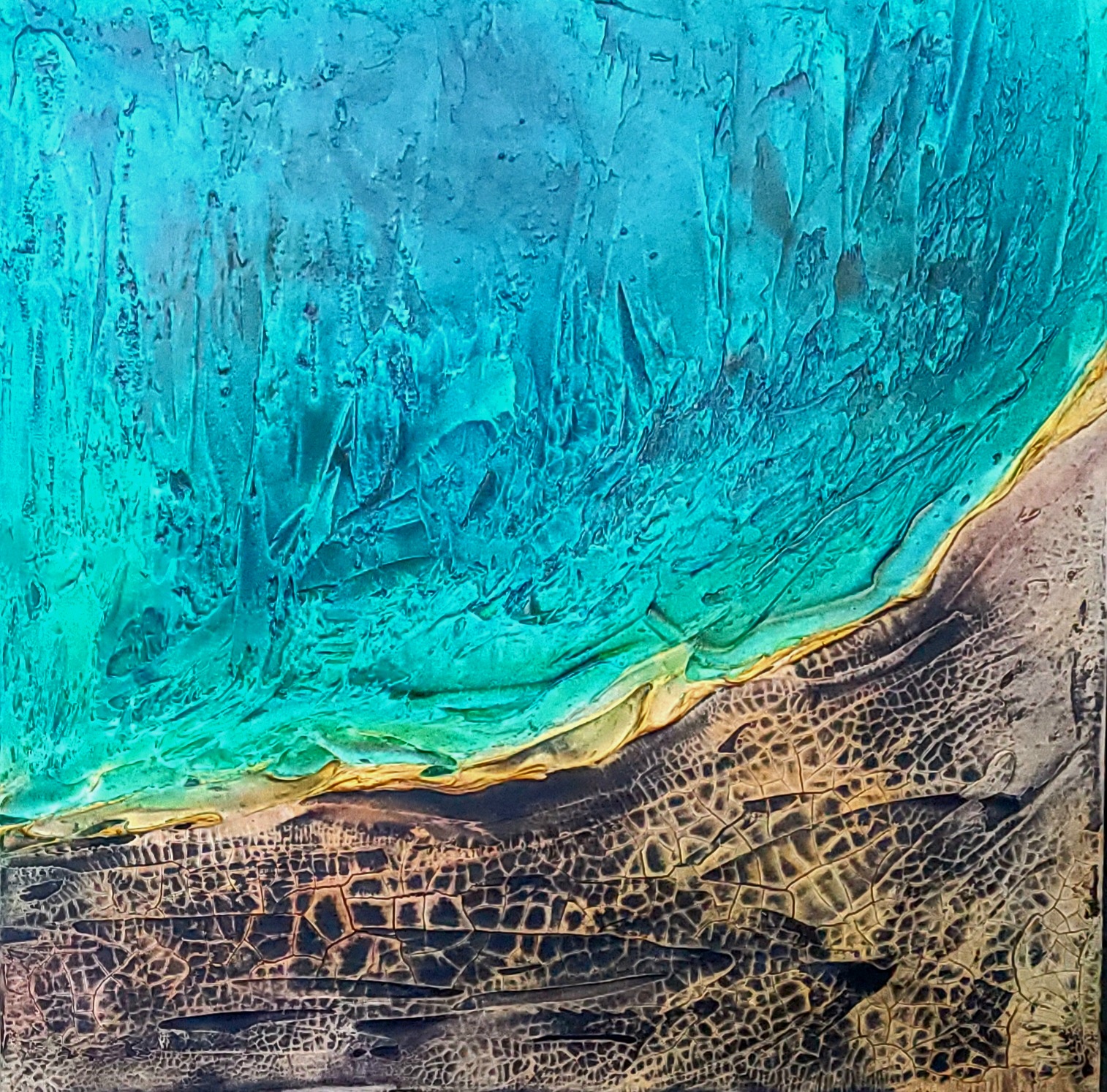 Thank you again for all your support.  It means the world to me that I am able to keep going on this journey of discovery and creativity!  I owe it all to you!