My apologies for not updating on here for a little while.  Life has a way of keeping us busy.  Lots to discuss though.  
First of all, I am super honored to be a part of the Art Machine Gallery located in Studio #215 in the Silos at Sawyer Yard.  We have recently been voted into the top 3 in the Houston Chronicles 'Best of' for 2022.  There will be a Gala happening on the 14th of July where they will reveal the #1 voted gallery (fingers crossed it's us!).  I'll be sure to send photos of the gala.  
Next, I have been working on a couple of new series. You may have seen these listed on my social media, though I have not put them in my online store as of yet.  Some of these items have been submitted for jury review for some upcoming shows (hopefully I get chosen).  Once the Jury selection is done I will send out another email announcing their availability.  
One piece that was recently selected is a 30x40 called 'Keep Quiet'  I made this when the documents were leaked about the possibility of Roe vs Wade being overturned.  This was my interpretation of my feelings and how I thought womens voices were being stifled. This was made using all florescent acrylics so you can see the difference with black light and regular light.  This piece is currently on display at Sawyer Yards as a part of their Freedom of Expression exhibit.  It is currently available for sale.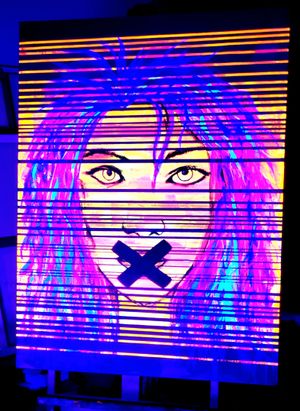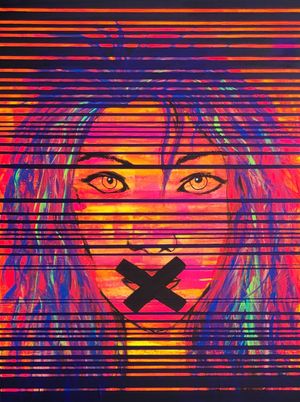 After Roe vs Wade was overturned I thought my head was going to explode.  I couldn't understand how such a fundamental right to bodily autonomy could be taken away.  So with all my frustrations I created 'Time to Fight' which is a 20x30 also made with florescent acrylics.  The one the looks more green is the one using black light.  This will be ready for sale in the next couple of weeks.  It is very new and still drying.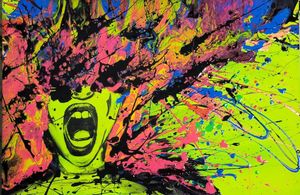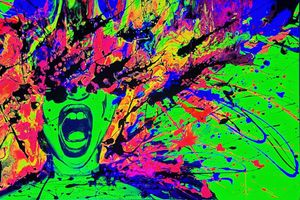 Aside from social outrage, I've been working on a mixed media series call 'Missing Pieces'.  Currently I have a couple of 24x48's which are currently in Jury selection, but I also have a couple of smaller 10x20's.  These will be displayed at the Art Machine Gallery later this week.  If you are interested in anything you see in the Art Machine I can arrange payment and delivery.  Please just email me at leslie@ldehavenfineart.com and we'll discuss options.  More to come on this series.  They will all be added to my store in the next week as well.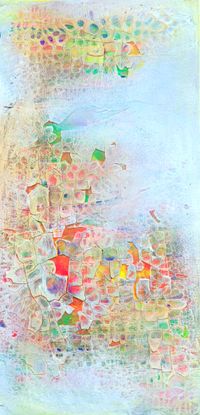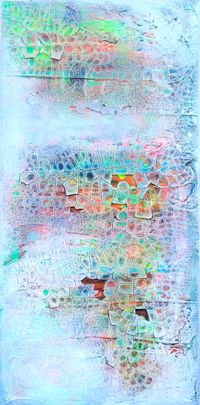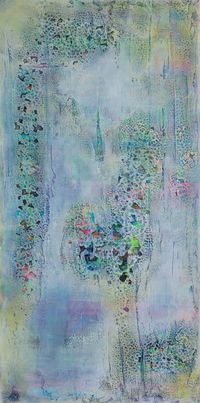 Lastly I have been working on a series called Graffiti.  I love the look of buildings that have been weathered and in different states of decay (maybe that weird?).  Old buildings with remnants of graffiti.  Little pops of color that have been painted over but then only to be rediscovered through exposure to the elements over time.  These will be added to my store next week.  And of course if anything interests you, please feel free to reach out with any questions or requests for additional images etc...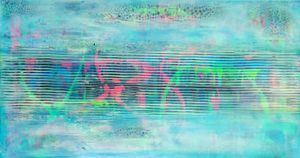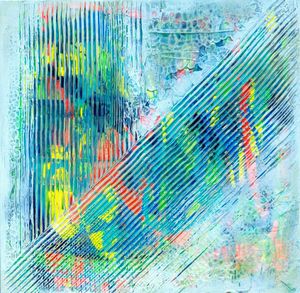 As always, thank you so much for your support.  I greatly appreciate it!  
Best
LDH