Just wanted to share some images of some commission pieces and other works that found new homes recently.  
Earth's Crust is a highly textured mixed media piece with copper leaf edging.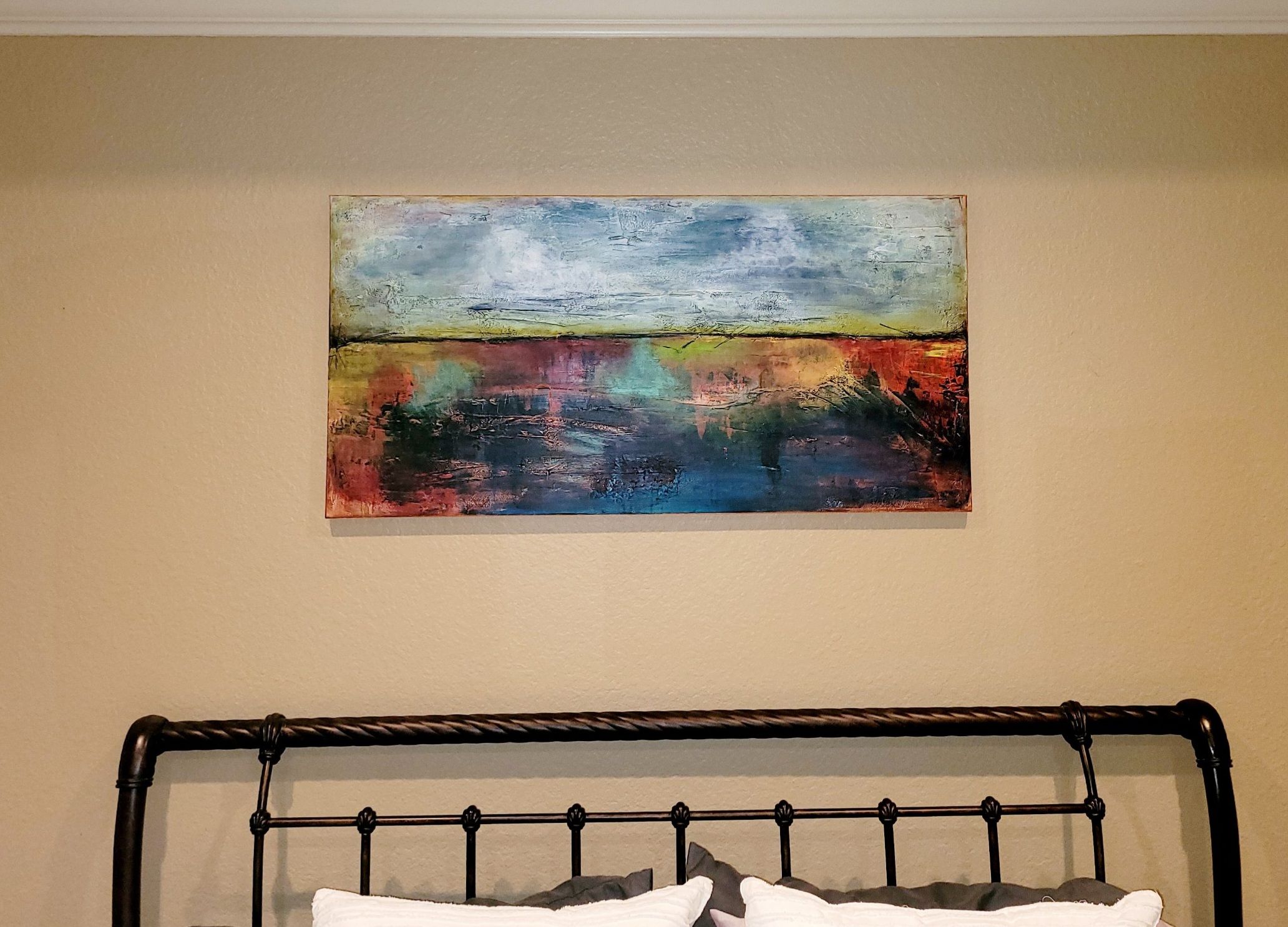 Wading is a 48x72 Fluid Art on a wood panel commission piece.  This piece was very challenging but the outcome is incredible!  Here it is installed in it's forever home!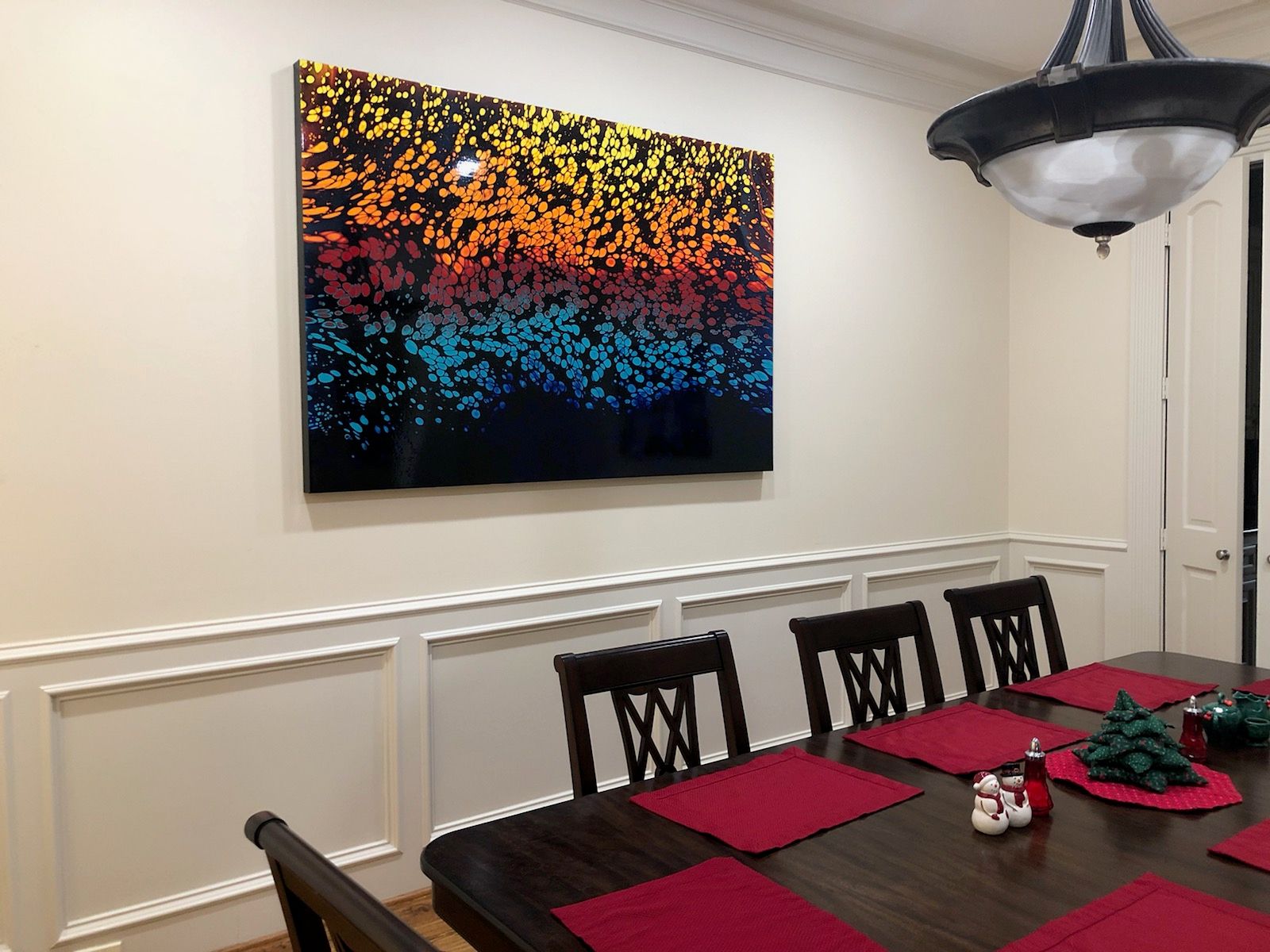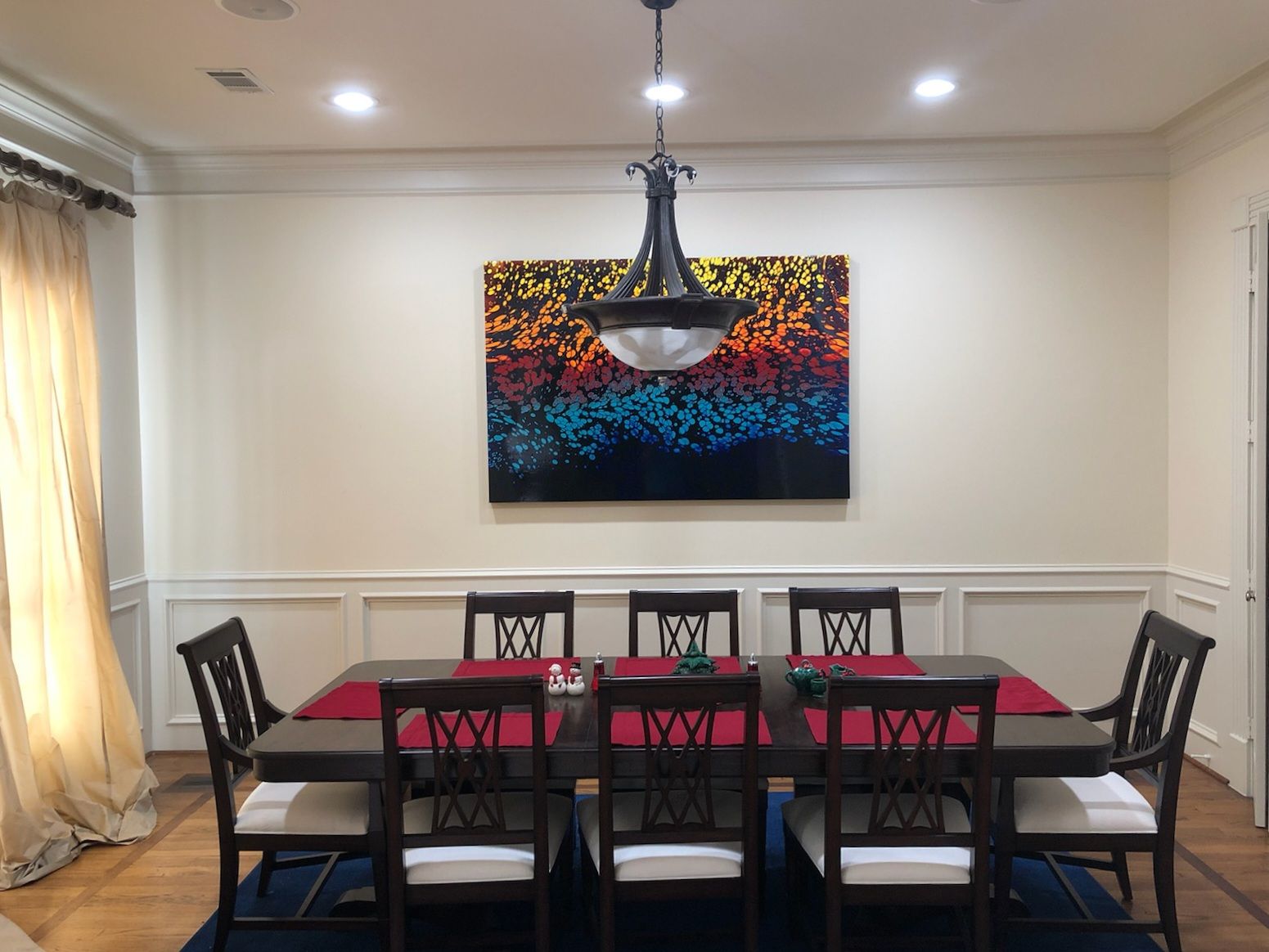 Living on a Grid and Lava Lamp Set made it to their new home in the Pacific Northwest.  Some of my favorite pieces!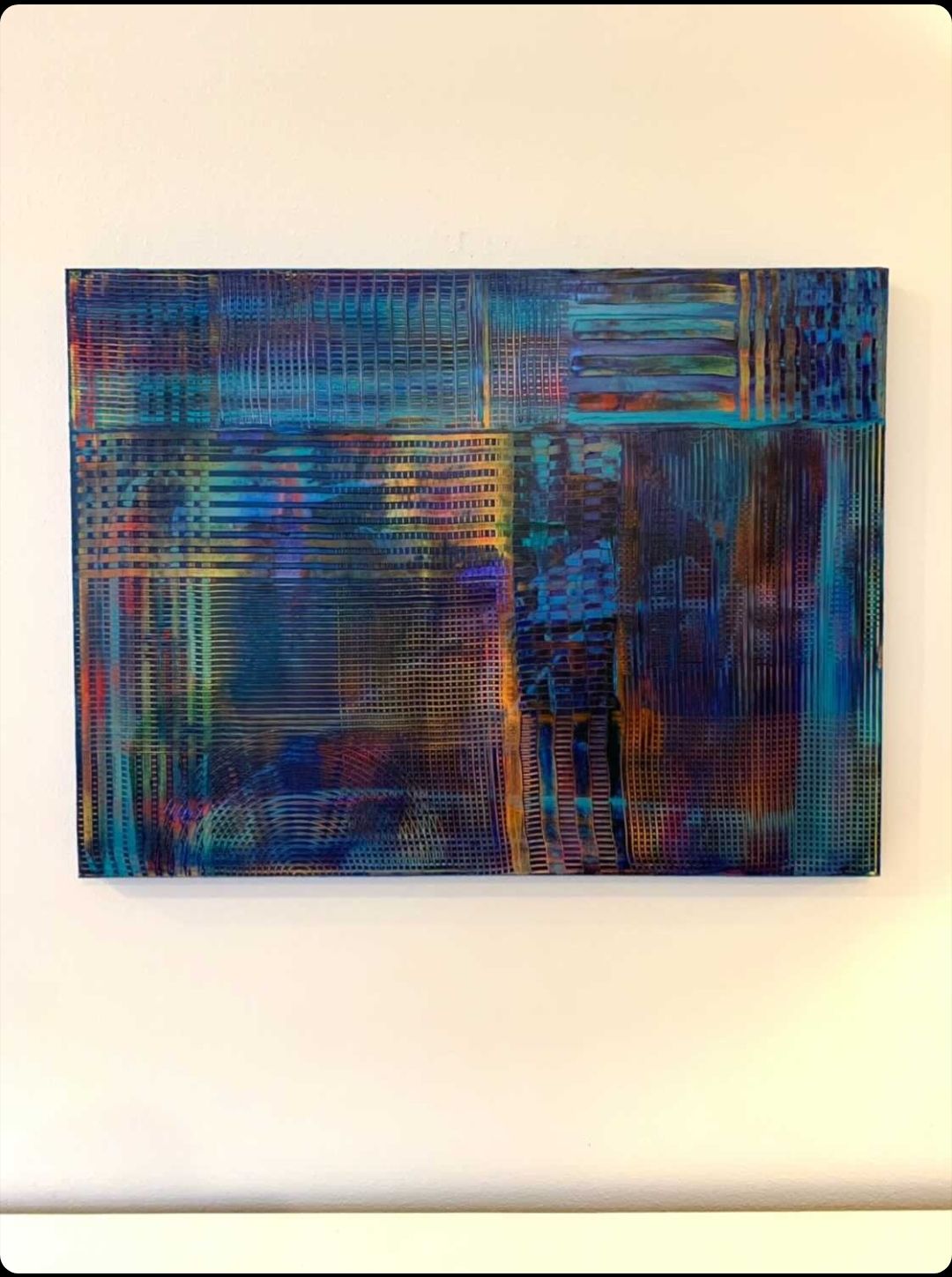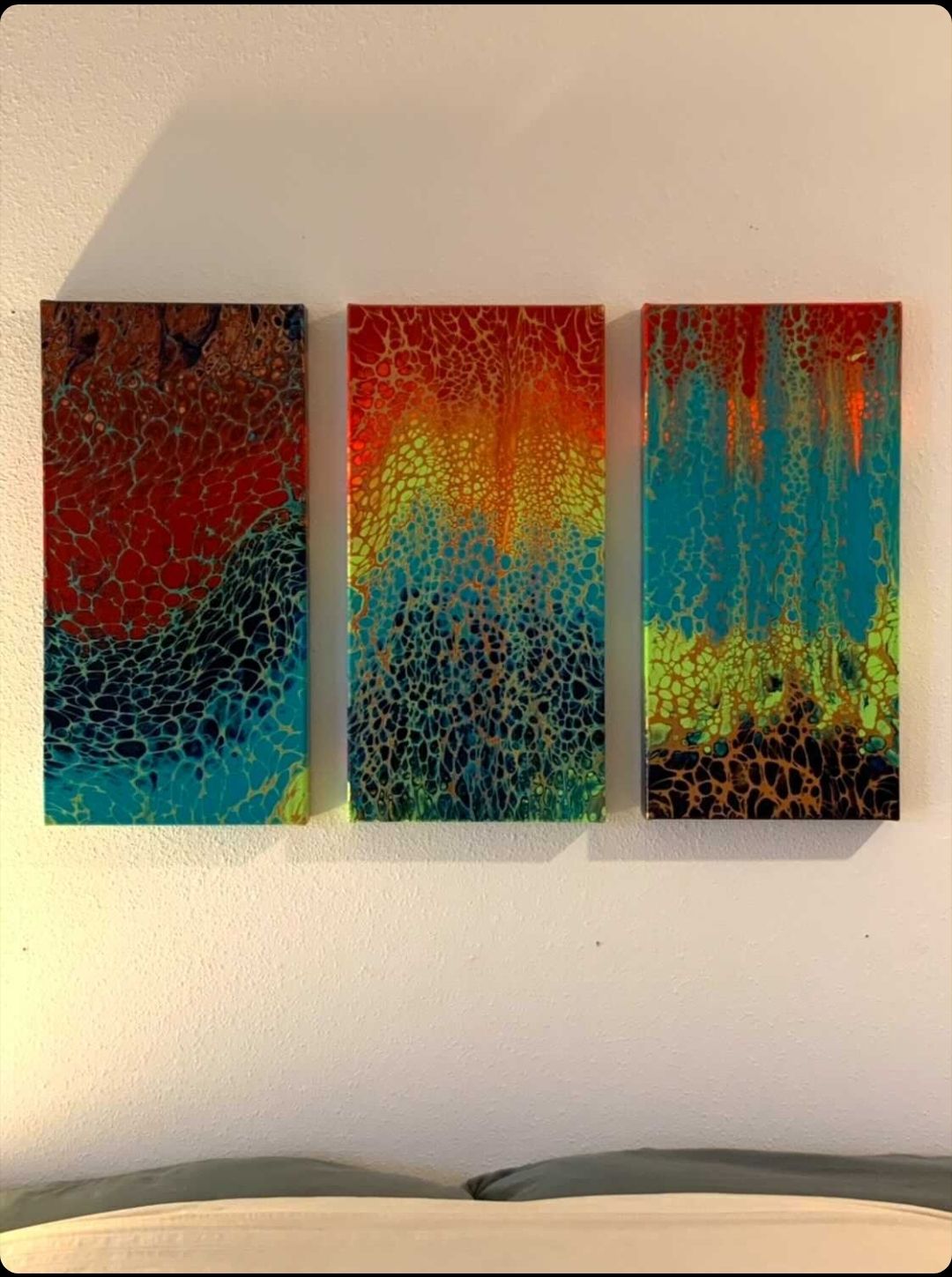 The Upside-Down went to it's forever home in North Carolina.  This was my first large piece I have ever done!  36x48 acrylic on canvas.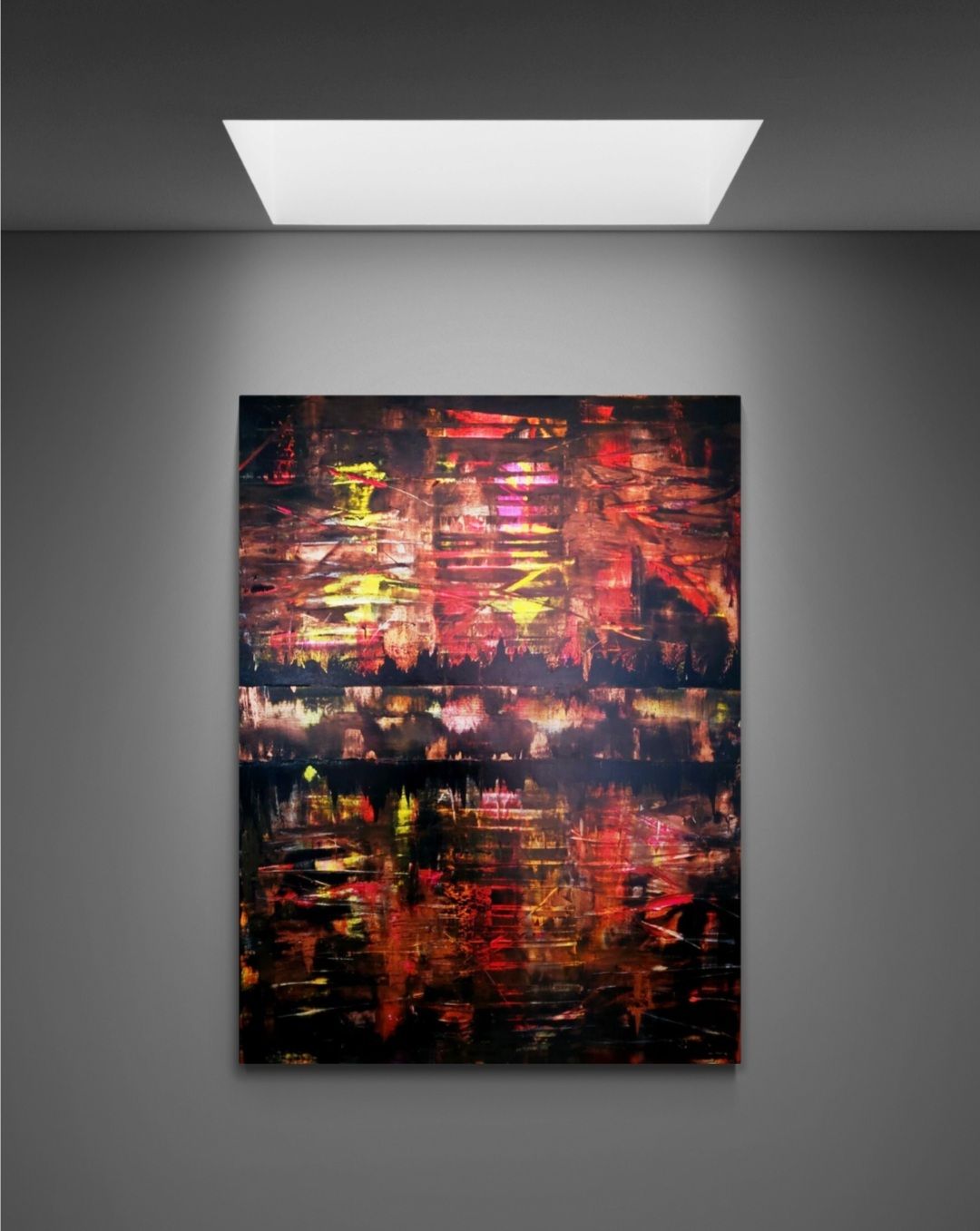 If you are ever interested in a particular style but maybe want a different color palette, size etc... feel free to contact me at leslie@ldehavenfineart.com to discuss options and pricing.  
Like always THANK YOU for all the support!  
Best
~LDH